Verses
We have recently added a 'Verses' section and need your help to fill it!
Inspirational
Our most popular Church Sign Sayings category.
Christmas Sayings
A collection of Church Sign Sayings perfect for the Christmas Season.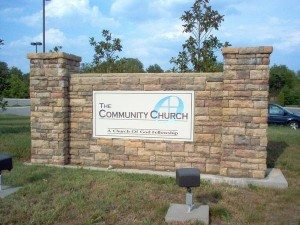 Read by millions of spiritually hungry people each every day, church sign messages present an unequaled opportunity to communicate concise yet profound examples of God's love to the world.
Sayings for Church Signs.com is an incredible free resource that provides an endless abundance of thought-provoking and inspiring Christian messages and is the perfect tool for anyone looking to promote God's kingdom beyond the walls of the congregation.
Every church sign saying that you see listed has been submitted by Christians just like you and me, from all corners of the globe, making this resource truly a central area to help spread the word of Jesus Christ.
All church sign sayings are neatly organized into categories which can be accessed by using the navigation bar above. You can also search on each page in the search box.
If you would like to submit a saying, simply click the 'Submit' link. Please keep in mind that all submitted sayings must first be approved before being published. Any crude, unrelated, or inappropriate submissions will be deleted immediately.